For Shareholders and Investors
Leveraging the data we have accumulated, we are working to circulate ¥22 trillion worth of goods from Japanese inventories.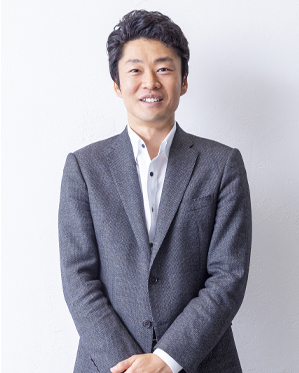 First, I would like to thank our shareholders and investors for your continuing support.

In 2017, we celebrated our 10th anniversary of establishment.
In line with our mission of "welcoming in a new age in which people are free to buy and sell items regardless of location" and our vision to "continue being a pioneer in a global, recycling-oriented consumer society," we strive to deliver underlying value (goods) where it is needed (people) by utilizing our own data, rather than simply providing market prices.
More specifically, by leveraging the data we have accumulated on 68 billion transactions, we are expanding the data-based business model of our Media business, which we have pursued since the time of establishment. We are also building up the distribution platform businesses we acquired following our IPO, the Marketplace and Solution businesses.

Every year, \22 trillion worth of products in Japan fail to reach consumers and are liquidated from company inventories, at warehouses or retailer locations. In various ways, we are working to put these items to good use as we develop our data and distribution platform business. In recent years, we have also been strengthening our organization and augmenting our distribution networks to take on a huge new challenge: the B2B market. To this end, in January 2018 we acquired and consolidated netprice Ltd. This company, which has 2.5 million members, operates an e-commerce bargain site called netprice. Furthermore, in March 2018 we are scheduled to take over Rakuten B2B, the B2B purchasing service of Rakuten, Inc.

We will continue striving to develop business in our own distinctive manner, by constantly questioning and working to provide answers.
We greatly appreciate your ongoing guidance and support of Aucfan.

Aucfan Co., Ltd.
President & CEO