Message from Top Management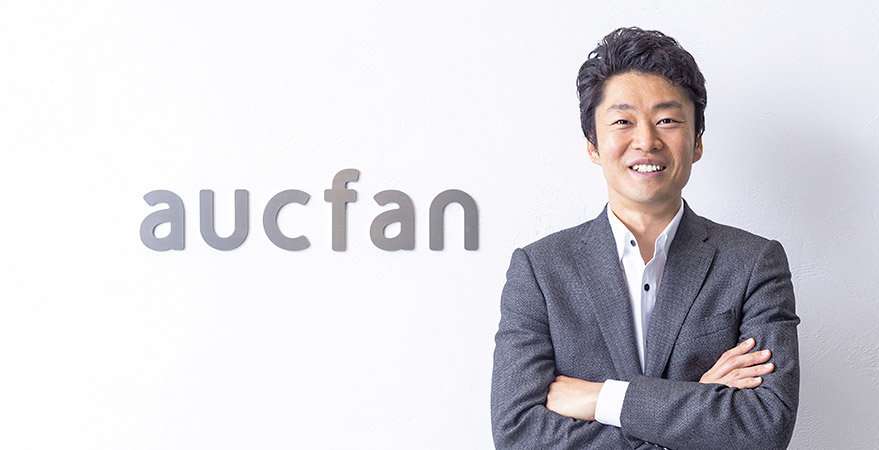 Making Connections, and the Future Beyond
We seek to welcome in a new age in which people are free to buy and sell items regardless of location.
Aucfan was established in 2007 to operating the aucfan.com website.

We are convinced that trade needs no borders . Aucfan has driven its business forward based on the belief that everyone will be happier if we can successfully deliver underlying value (goods) where it is needed (people).

We are leveraging the data we have accumulated from 68 billion transactions to expand our operations in three areas of business. In addition to the Media business, which we have engaged in since establishment, we embarked on the Marketplace and Solution/Incubation businesses following our IPO. These businesses are mutually reinforcing, and each has transaction data at its core. In recent years, we have begun a full-scale effort to move into the huge B2B market, as well as accelerating global business development.

Making connections is key to our data-centric business. These connections are multifaceted, comprising connections related to concepts, data, and people.

Although at first glance our businesses appear to operate altogether differently, they generate synergies from the use and analysis of transaction data.
Overarching these connections is our mission to deliver underlying value (goods) in Japan to wherever in the world it is needed (people). We will continue striving to develop business in our own distinctive manner, by constantly questioning and working to provide answers.

President & CEO
Aucfan Co., Ltd.