Message from Top Management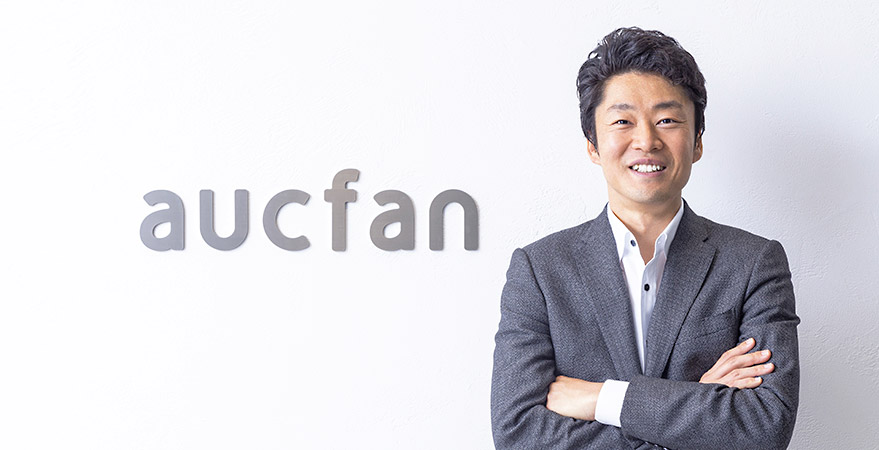 RE-INFRA COMPANY
Aucfan was established in 2007 to operating the aucfan.com website.
Aucfan has moved forward based on a belief. That is, all will be happier – buyers, sellers, and the items which could have been thrown away – if we can deliver the underlying value of goods where it is needed by visualizing its market value.

Leveraging data accumulated from approximately 70 billion transactions, we have steadily expanded businesses. Starting from aucfan.com, a price comparison online media, we rolled out NETSEA, a B2B wholesale platform, TATEMPO GUIDE, a centralized tool to operate online shops efficiently, and Otameshi, a socially conscious e-commerce site. Also, we are accelerating the global business. The number of enterprise account topped 1.35 million in total, and it is growing every month.

While the innovation of technology focusing on the Internet and AI has been accelerated, we face a massive problem of disposal loss from unsold goods equivalent to over 100 trillion yen. We redefined ourselves as a "RE-INFRA COMPANY." "RE" indicates that we review, reorganize, and reconstruct what we already have for improvement. We will find out new value underneath the social challenges and build infrastructures to redesign it into resources for a prosperous society.

We sincerely ask for your continued support.

President & CEO
Aucfan Co., Ltd.