Our Strength
Data
Determining Optimal Pricing by Analyzing Huge Quantities of Point-of-Sales

Product prices fluctuate daily, but determining optimal prices is difficult because of the wide variation in e-commerce sites, the quality of products, special bargains, and items that have nostalgia value. Expiration dates and sales of competing products complicate the situation further. We provide optimal pricing for products whose values are difficult to determine, by analyzing enormous quantities of data on actual transactions.
Sales Channels
Optimizing Sales Strategies to Meet Customer Needs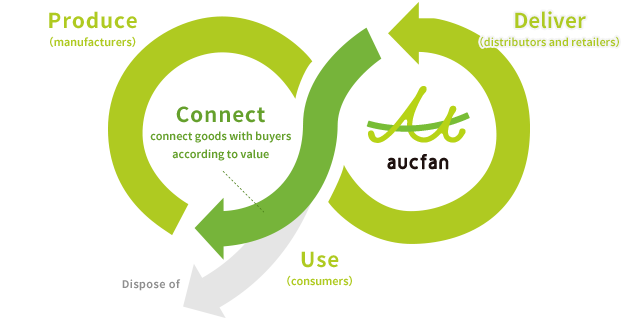 Every year, ¥22 trillion worth of products in Japan fail to reach consumers and are liquidated from company inventories. The reasons are many, including looming expiration dates, changes in product packaging, and returns by retailers. We provide optimal pricing for these products, help maintain their appeal and brand power, and propose sales channels—for new and used products and even goods that would otherwise be disposed of. Our multiple sales channels in Japan and overseas make this service possible.
Small Businesses
Supporting Increasingly Diverse Working Styles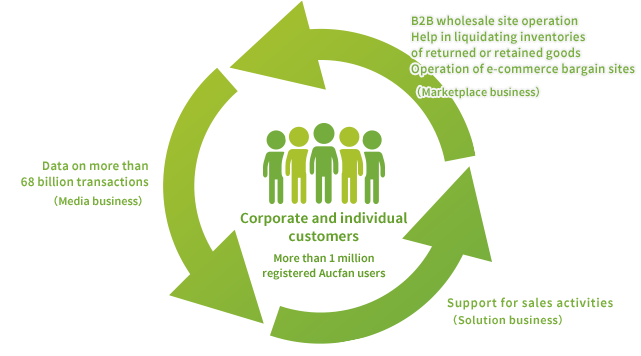 Aucfan has provided assistance to more than 1 million "merchants" who are taking advantage of new ways of earning money through remote work, crowdsourcing, and side businesses. We provide services for individuals as well as corporate clients (especially in the area of product sales) by communicating the underlying value of products, along with their market prices.