Merchandise Distribution Platform Business
NETSEA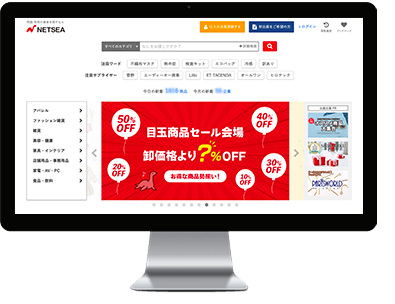 One of Japan's largest BtoB wholesale and procurement platforms
Expand sales channels
Determine the current value of inventory
This BtoB wholesale and procurement platform connects 5,000 registered suppliers, such as manufacturers and wholesalers, with 300,000 retailers and other registered buyers. A wide array of goods including apparel, furniture, home interior goods, and general merchandise are traded on this platform. The annual transaction value exceeds ¥7.0 billion.

good sellers
A Host of Opportunities to Learn about Online Auctions
Gain the knowledge and expertise to earn money
"good sellers" is a school for those aspiring to start side jobs. We offer opportunities to obtain the needed expertise and insights in collaboration with our "sellers," who provide added value through retail.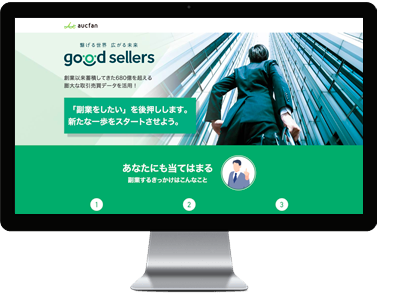 Otameshi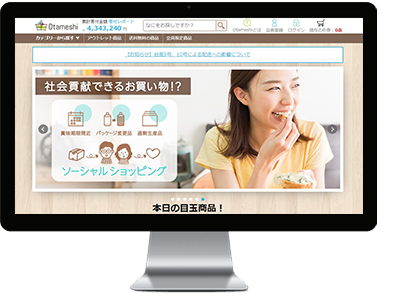 Sampling Service Site Oriented toward Social Contribution
This e-commerce site provides a sampling service with a social contribution element, as a portion of sales are donated to social causes. Items that cannot be sold through typical sales routes because they use a previous generation of packaging or have nearing expiration dates are available for trial on this site at bargain prices. Buyers can select their NPO, NGO, or other organization of choice to receive the donation.