Inventory Management Solution Business
SOLUTION
Every year, loss on disposal of slow-moving inventory amounts to 20 trillion yen in Japan and 100 trillion yen worldwide (Aucfan estimate).

To address this social issue, the Aucfan Group, as a "distribution-supporting company," aims to become a problem-solving partner to our clients through leveraging our proprietary data we have accumulated to develop APIs and tools.We provide an inventory management service to reduce loss on inventory disposal and prevent product shortages, as well as a distribution support service that enables visualization of product value and facilitates distribution via optimal sales channels and prices.
Zaicoban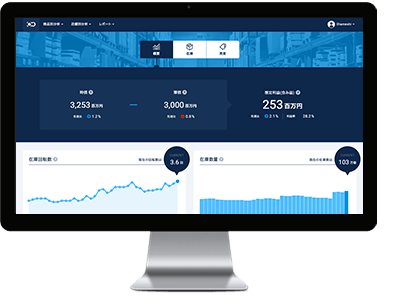 A service that provides AI-powered visualization of inventory market value, identifies inventory-related issues facing corporations, and optimizes selling price and product lineup.
Zaicoban clarifies the current value of inventory by leveraging Aucfan's extensive product logistics data to identify issues facing clients and formulate key components of liquidation strategies. Further, by optimizing selling prices and product lineups based on the data, the service can also prevent future inventory buildup. 

aucfan ProPlus
Professional Tools for Checking Market Prices and Analyzing Data. A Single Search for the Lowest Price in the World
We analyze data on some 68 billion transactions to determine who bought what, and in what quantities. As well as current prices, we can provide information on long-term pricing trends and hot-selling items.We provide information on optimal prices and the lowest prices of products around the world, as well as market prices on online shopping and auction sites in Japan.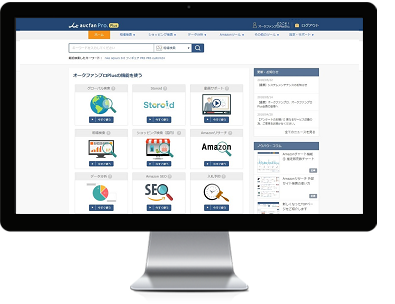 ARPAcart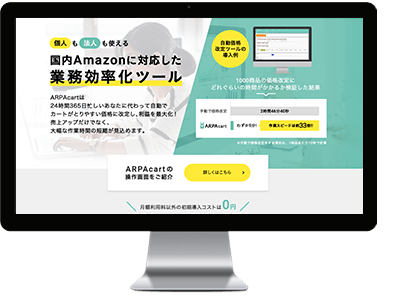 Operating efficiency enhancing tool for domestic Amazon sellers
Enhances efficiency of seller operations
A support tool for both corporate and individual users, ARPAcart automatically updates selling prices to facilitate product listing on the first page 24/7 to help maximize profit. With this tool, sellers can not only expect to boost sales, but also significantly reduce their work hours.

aucfan.com
Site Showing Market Prices and Comparative Statistics for Online Shopping and Auction Sites
Determine the market price
Sell disused goods
This site allows you to compare, search, and analyze items and prices on online auction and shopping sites. We also provide information on product prices and past transaction volumes. Buyers and those who intend to resell goods can use this site to reference market prices.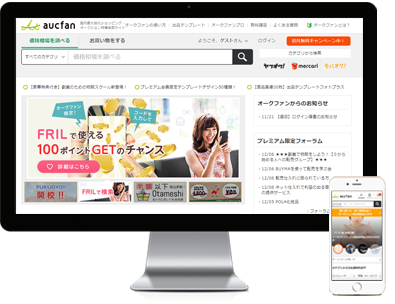 TATEMPO GUIDE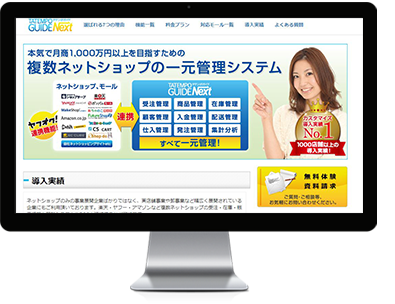 A Centralized System for Operating and Managing Multiple Online Shops
Improve efficiencies in routine sales operations
TATEMPO GUIDE enables the centralized management of operations at 22 major shopping sites in Japan and overseas. TATEMPO GUIDE NEXT has nine management functions (for order receipt, inventories, products, customers, payments, delivery, order placement, procurement, and aggregated data analysis) to manage operations without having to log on to individual shopping sites.