Merchandise Distribution Platform Business
MARKET PLACE
Every year, loss on disposal of slow-moving inventory amounts to 20 trillion yen in Japan and 100 trillion yen worldwide (Aucfan estimate).

Achieve seamless distribution by matching slow-moving corporate inventory with product needs
To resolve the social problem of loss on inventory disposal, the Aucfan Group provides a diverse range of distribution channels including B2B, B2C, domestic, and overseas routes, and also focuses on indirect distribution that leverages cloud sellers connected to the globally expanding Aucfan Group. We operate following distribution channels.

NETSEA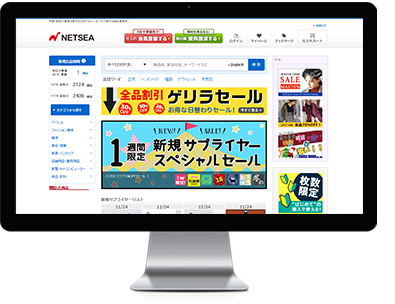 One of Japan's largest B2B wholesale and procurement platforms
Expand sales channels
Determine the current value of inventory
This B2B wholesale and procurement platform connects 5,000 registered suppliers, such as manufacturers and wholesalers, with 300,000 retailers and other registered buyers. A wide array of goods including apparel, furniture, home interior goods, and general merchandise are traded on this platform. The annual transaction value exceeds ¥7.0 billion.

ReValue
Supports liquidation of returned or surplus items
ReValue appropriately evaluates troublesome corporate inventory such as surplus products, returned items, and other products that are difficult to sell. We also purchase these items ourselves and disperse them through the market, providing a transparent marketplace for redistribution.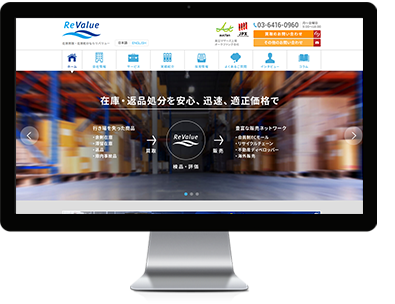 ReValue, B2B Online Mall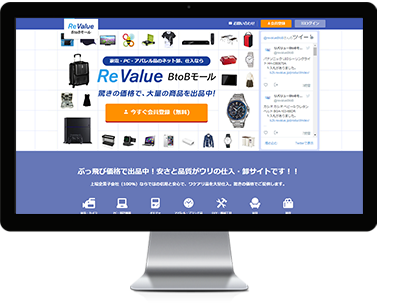 Wholesale and procurement platform specialized for the distribution of used items and products offered at bargain prices for a specific reason
This platform is a members-only auction site for registered business operators (registration is free). It can also control distribution routes by listing some products on secret auctions, where only the buyers who meet certain criteria can bid.

Otameshi
Sampling Service Site Oriented toward Social Contribution
This e-commerce site provides a sampling service with a social contribution element, as a portion of sales are donated to social causes. Items that cannot be sold through typical sales routes because they use a previous generation of packaging or have nearing expiration dates are available for trial on this site at bargain prices. Buyers can select their NPO, NGO, or other organization of choice to receive the donation.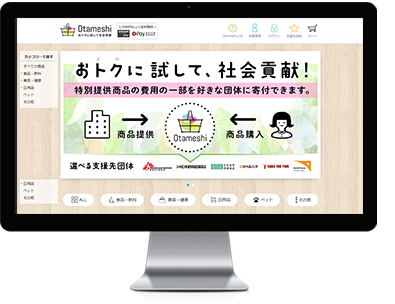 horidashi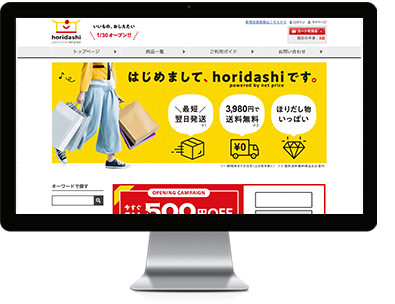 E-commerce site where you can find something special at a bargain price
An updated version of netprice, this e-commerce site retains positive attributes of its predecessor in that it offers "something special at a reasonable price." The site handles a variety of products including beauty and health items, everyday goods, fashion items, watches, and luxury brand items.

junijuni
Socially conscious e-commerce site for Tokyo Gas members
This e-commerce site offers food and everyday goods that would otherwise be disposed of due to such reasons as looming expiration dates, updated packages, or the end of limited-time promotions, at reasonable prices, and donates a portion of sales to various organizations working to resolve social issues. The site name "junijuni" was taken from the number 12 (pronounced "juni" in Japanese), to represent its commitment to Goal 12 (Responsible Consumption and Production) of the Sustainable Development Goals (SDG) adopted by all member states of the UN in 2015. (sponsored by Tokyo Gas Co., Ltd.)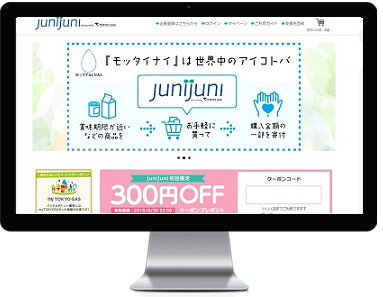 Hapitas Outlet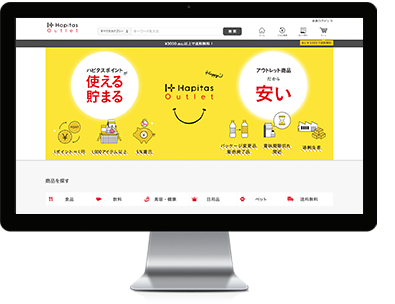 Reward point shopping site for Hapitas members that contributes to reducing food loss
From the new perspective of "making social contributions while earning/redeeming reward points," the site offers outlet store items that would otherwise be disposed of despite having no quality issues to members of Hapitas, a leading reward point shopping platform in Japan.

good sellers
A Host of Opportunities to Learn about Online Auctions
Gain the knowledge and expertise to earn money